I've let this one go for a long time but I feel that's it's now time to say something. What the hell is up with 80's fashion coming back? Now I know this shit goes in cycles but I would have thunk that people would know better. Some of you may say it's because I'm getting old, maybe that's the case, fact of the matter is though, I'm not even "middle aged". I'm told I do alright for myself fashion wise, I'm no disaster, in fact I get called "metro" a lot. I'm perfectly alright with metro, I think that's probably a good thing. I think I've only barely crossed the southern border of that category. Yes I read GQ, and yes I attempt to pay attention to it. I don't mind being called "Hollywood" at work. All things considered, I don't consider myself a fashion guru, I think too much is weird. I grew up in the country, so I know where to draw the line.
That being said, there is a fine line between looking "fashionable", and being a trend whore who looks like a spastic retard with a coke problem and a bad case of color blindness. I was too young and arguably "un-hip" when the 80's was in full swing last time, so I never really managed to take part. Years later, I would thank god for that if I believed in a god. There is simply some shit that is too terrifying to allow it to be resurrected and the 80's is one of these things. The saddest part of all of it as that if you walk around small towns just about anywhere, you can find a disturbing mix of two age groups partaking.
The first group you'll notice is the people who are a couple years older than me all the way up to early 40's. These people had so much fun in the real 80's that they've somehow gotten stuck in a horrifying time vortex that seems to prevent them from leaving. These are the people who still sport the mullet (business up front, party in the back), and hair so big and poofy that it requires a whole can of aerosol hairspray and 2 hours work just to get it in place. What the fuck are they thinking? Nobody will truly ever know for sure. If you were to manage a look inside their heads you would likely retain the mental scars until alzheimers finally brings relief. Nobody wants to wake up in night sweats, terrified that the hair is attacking.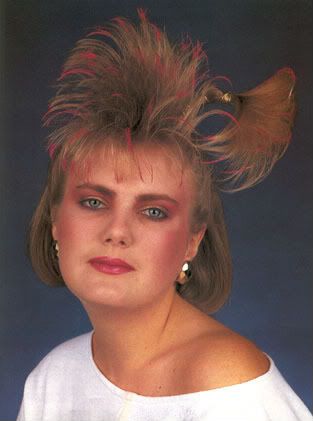 The second group is the kids who didn't witness the horror of the 80's fashion firsthand. These are the types who fit into my category of trend whores. There really isn't a lot to say about them, kids will be kids, they could be doing worse shit than dressing like a neon paint store exploded on them.
My question is what the hell is appealing about this shit. I would laugh at you less if you dressed like you just stepped out of the late 1700's in France.
That doesn't look any more ridiculous than 80's gear, I will stand by that. Now there is somewhat of a double standard that I must agree should stand. The first thing would be skinny jeans. This is something that I think too many people do not have the self awareness to decide for themselves. Let me just say that some women can pull it off. There are about 30% or so of females who it not only works for, but it can be hot if paired with the right match of other clothing but this is not it.
I'll be the first to admit that my girlfriend owns them and I happen to really like them on her. The winning factor is being tall and having the body of a model. I'm not trying to brag her up, I'm trying to paint a picture. If you're short and lumpy it just isn't going to work, look in a mirror.
Seriously? Are these people totally serious? Nobody wants to see this. If your jeans give you a muffin top please don't bother. The majority of you need to leave the skinny jeans to people who might actually want to buy this product.
Click The Thumbnail To Enlarge And Read
Now for the guys. Just don't bother. I don't care how nice you think your ass might be, it's not. Unless you're actually trying to pick up other guys, you're on the wrong track, trust me. Do you like the feeling of having your little eggs smashed up into your pelvic cavity like the front end of a geo that just ran into the side of a Denny's? Do you know that these jeans make your ass look like the rear view of an upright standing frog wearing spandex? Your my arms are bigger than your thies and that is just laughable. For christ sake... does anybody actually think this looks good?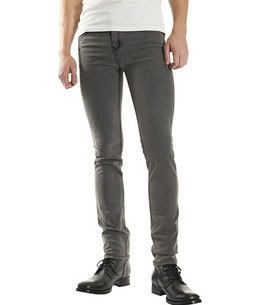 If the message that you are trying to portray is that your balls smell like ladies underwear then by all means have at it but you look like a fairy. Better yet, you look like this group of unichs.
I have never before been witness to a more homoerotic sight than these flaming toolbags. Do the world a favor, don't look like them! Now I will admit, that even if I wanted to I couldn't pull this off. I'm 200 pounds and slightly top heavy from being a bodybuilder who hates working legs. I know I would look even more ridiculous than you do, but that doesn't mean you can do it.
80's hair, just avoid it. It's bad, it's a disaster, it's an atrocity. Parents, don't let your kids do it either for fuck sake. Look at these people.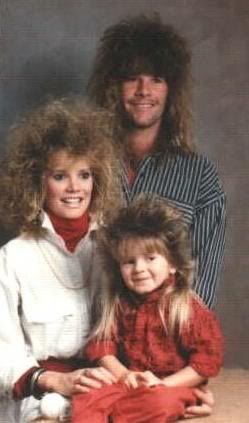 That is child abuse. If you look like you just piled out of a two tone '86 firebird after a hearty race through a Jamesway parking lot, there is a problem.
You can't tell me that these dudes don't look like they enjoy putting things up their bums. What about this guy?
Jesus H. Christ on a stick. What can I say about that. Leave the big hair alone and leave the hangbang alone. I'm ashamed to say I had hair like that when I was 12ish and a skater... sort of, sans the highlights. Don't.
Neon colors, shoes, clothes, slotted fucking window blind glasses? What, what, what!?!? Why? You look like a fucking retarded circus clown.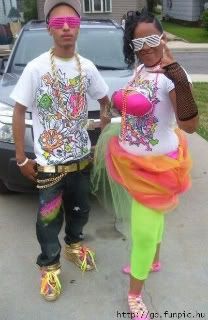 I would be more likely to take this guy seriously.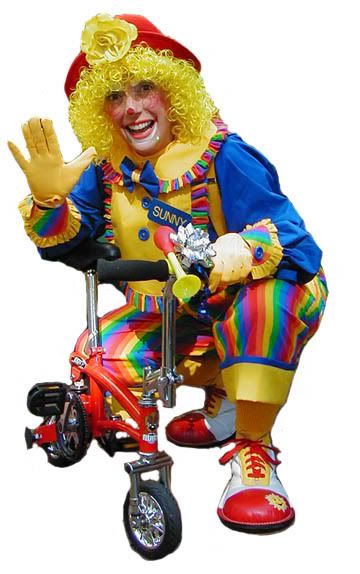 There is simply no excuse whatsoever. I take that back... there are two. If you're trying to look like a clown, or you're being facetious and on your way to one of those favorite pastimes of white people... an 80's party. These are the only reasons.
New York Fashion Week brought to light the worst of the worst recently with what I believe is designer Alvin Valley and his fucking huge shouldered women's "power dress" gear.
That just looks absolutely ridiculous. Now I've got some big shoulders all things considered, but the last thing I want is my girlfriend having bigger shoulders than me. How does that look good? It doesn't.
My point of all this is that too many people fail to have the capacity to realize when they look like a fucking idiot and too many others don't have the balls to say it. I'm not one of those people. You look like a fucking idiot. Let's let the 80's go... better yet, let's kill the 80's, bury it, and forget about it forever. My eyes hurt, my brain hurts, and I really just want it to stop. Why? You're going to look back someday, and think "what the fuck was I thinking". If you don't, you're going to be one of those people perpetually stuck and still being laughed at when you're 40 for looking like a bad joke.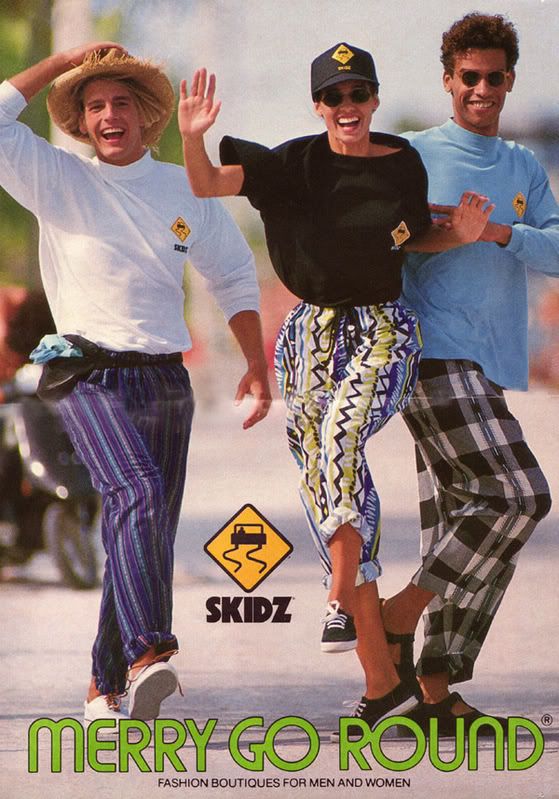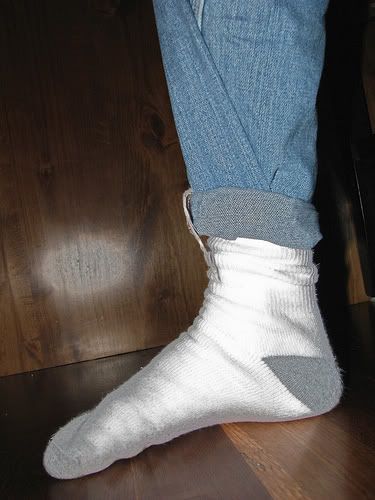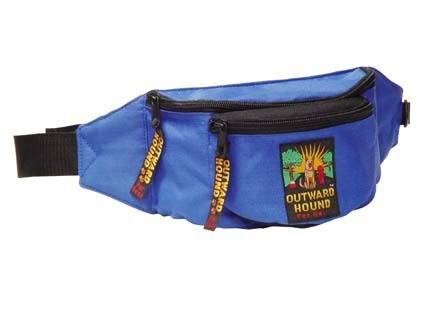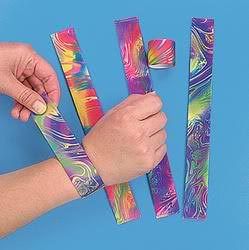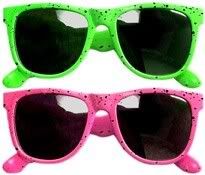 Simply tragic. Drop it please. I beg of you.