Oh Shit! Run! Hide! Get the plastic, get the duct tape! Jesus Christ, we're all going to die! Everybody panic, the
Russians have submarines
and they are in the ocean! They're in the same ocean that the United States is in!
Well, no, they aren't right off our shores, what does that have to do with it? Well, no, they're something like 100 miles away but still!
So yeah, that's great, the Russians are cruising in one of the 5 submarines they have left that aren't rusting hulks sitting in an abandoned base in Mirmansk. A country that size is bound to own them and they're bound to use them. We use them, we do that. Yeah, sure the Russian leadership is corrupt as fuck and maybe even slightly evil but I'm pretty sure they know better than to start a nuclear war.
Think about it, what do we have to fear, we may be hurting at the moment but we're still a superpower with the most nukes. You know that Russia knows, just like we do, that if they fuck with us, nuke New York or something of the sort, there will be dire consequences. Imagine it. Obama will get on a plane to Russia, make an appointment, wait dutifully in the waiting room for 3 to 4 hours, meet with and speak very harshly to Dmitri Medvedev about his irresponsible leveling of New York and Washington D.C. and then he will apologize for America causing the incident to occur. Then he will give Vladimir Putin a shiatsu and a happy ending.
Once Vladimir is satisfied that Obama is doing all in his power to prevent such future atrocities, Obama will return and boast about how diplomacy always comes out on top.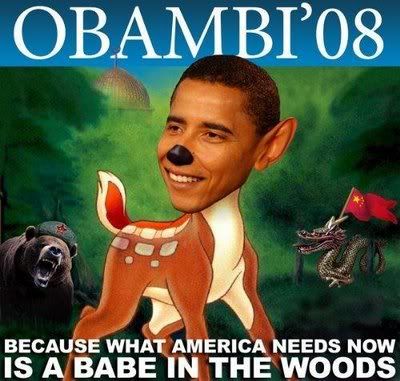 It was predicted then, and it's holding true now.