I originally said I don't agree with this socialized healthcare stuff. The more I read the more I realize that brilliant and fantastical idea it is. I've totally changed my mind.
Healthcare legislation
is quickly picking up momentum in Washington.
Three separate committees in the House of Representatives are hard at work hammering out details of a bill. Votes are planned today in the Education and Labor and Ways and Means committees on a plan that majority House Democrats presented this week. The legislation seeks to provide coverage to nearly all Americans by subsidizing the poor and penalizing individuals and employers who don't purchase health insurance.

Each proposal carries an estimated price tag of about $1 Trillion over the next decade. And that figure will probably balloon says Rep. Ron Paul. "They've never been right on projections of medical programs," referring to his colleagues in Congress, "they're always off by 100%, 200%. It always costs a lot more."
No way Ron Paul, the messiah knows exactly what he's doing!
As far as the Texas Congressman is concerned, healthcare is not a right. "I don't have a right to medical care," he emphatically states. In his view, the constitution only guarantees citizens "life, liberty and (the right to) keep the fruits of my labor."
You're so, so wrong Mr. Texas congressman. This is America where everybody has the RIGHT to whatever the fuck they want!
Don't be mistaken, he's very clear to point out, he is in favor of all citizens receiving medical care. "I want everybody to have maximum care at the best price. And that's why I want the government out of it completely."
Government run healthcare would be the best thing ever! Don't you understand Mr. Congressman. Look at how smoothly and efficiently the DMV runs. I absolutely savor every trip there for the stress free and genuinely great experience. I can't wait until healthcare is exactly the same.
If you don't believe me, or your messiah then just look at these testimonials!
"When I get high blood pressure do to no fault of my own, I need to know I'm taken care of, it's my right."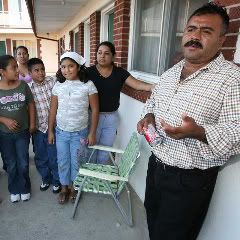 "I brought my family here because we couldn't get free healthcare in Mexico. In America money is grows on trees so we should get some of it. I don't understand why the fact that we're not legal here should exclude us from our rightful piece of the pie."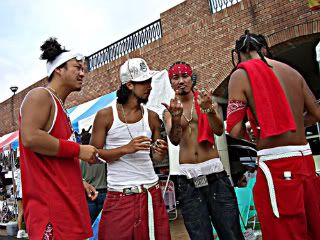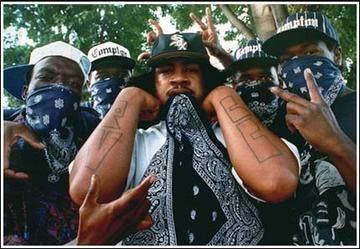 "Gangbangin' is a straight full time job. We be in da street, rollin', keepin' it real 'n' shit but sometimes we get shot and our profession doesn't provide us with a good healthplan. We need Obama's plan to get us fixed up, get them bullets removed 'n' shit, so we can get back to work as soon as possible."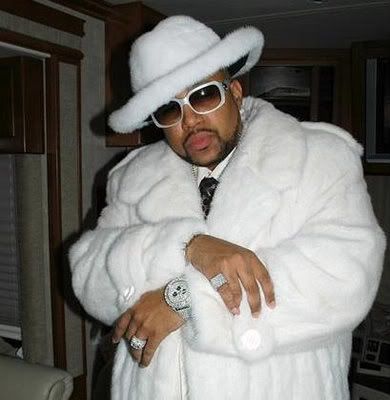 "Pimpin' ain't easy yo! I gots ta be chasin' dem ho's all over da damn place to get ma ends. I'm self employed 'n' shit and I cain't afford ma own healthcare let alone dem broke-ass bitches. When I be fuckin' a ho and I get the AIDS, I gots ta know I'ma gon get the care I need and the drugs to keep me on the street running my game. A nigga gotta make a livin'."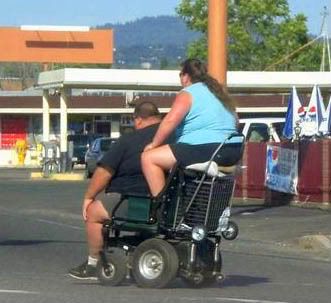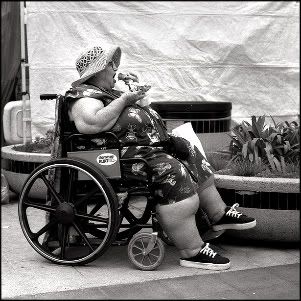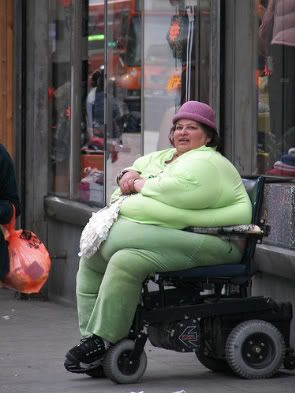 "We have legitimate disabilities and are unable to work. It's not our fault, we can't help it. We have high blood pressure, high cholesterol, heart disease, and achy joints that don't allow us to work. We need to go to the doctor A LOT and that gets very expensive. Why shouldn't we have the right to get the care we need?"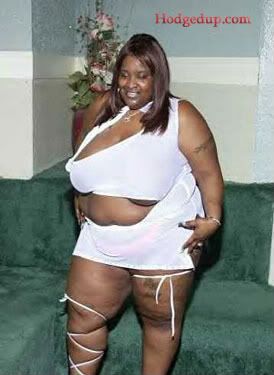 "I'm too sexy for a job, but nobody is too sexy to get their share of the Obamacare, I want mine."
"Mah baby daddy knocked me up and left my ass. Now I'm gon' be left to take care dis child all by myself. I'm not going to have the time to hold down a job when I'm taking care of baby Tyrique or my other kids, Chamiqua, Jonipha, Tallelipha, Chandalier, Syphillus, and Jallallifondinandiqua. Babies is expensive and I gots to know they gonna get the care they be needin' so they can make me some granbabies."
"My face gets infected all the time, it gets all red and shit and hurts like a mother. I can't get a job because they discriminate against me for looking different. I need to get those antibiotics so I need my Obama care too."
"I'm less fortunate motherfuckers! I don't have a job, I don't need no goddamn job motherfuckers so fuck off! Sometimes I do get sick from sleeping on the park bench in the rain so I need to go to the hospital and get fixed up so I can get back to pissing in public stairwells, I need my Obamacare!"
"Slangin', bangin' just straight hangin'! Dealin' ain't an easy job but folks need their fix. I'm providing a public service. I'm damn near like a public servant or some shit but there ain't no healthcare in this profession. That shit ain't fair, I needs my Obamacare."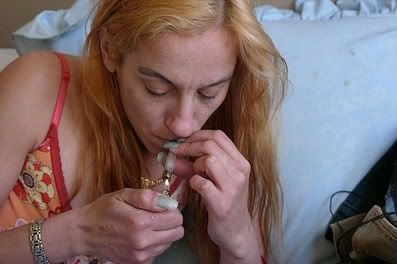 "I spend my days smokin' crack. When you smoke the crack you gotta smoke more and more every day. Sometimes I put in a 16 hour day just smokin' the crack, lookin' for more crack, suckin' a dick to get some crack, I'm exhausted at the end of the day. I have the Herpes, the AIDS, the Gonorrhea, the Syphillus, all that shit. My ailments need treated but I just don't have time for a full time job so I don't get healthcare. I'm a citizen, why shouldn't I have a right to free healthcare?"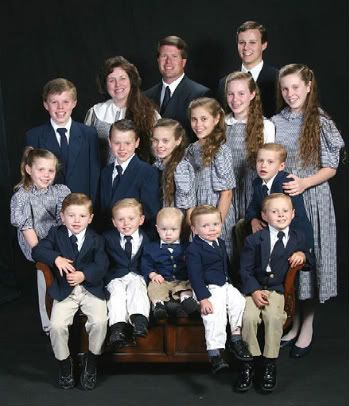 "We love having kids, we've had two more kids since this picture was taken. We hope to have 43 more kids by 2011. I work, but my wife's job is to take care of our kids. A single income just doesn't provide the money we need to take care of all of our kids. It's our right to have as many kids as we want to have and we should get help taking care of all of them because we're doing God's work. We need Obamacare so we can meet our goal of 3,000 children before we move on to a better place."
"
I shit on stuff
. I spend all day just walkin' around, shitting all over the place. I shit on sidewalks, I shit in trash cans, I shit on your car. Sometimes I pick up the shit and throw it at people, or paint a sweet shit picture on the door of a building. All that shitting requires a lot of time. Sometimes my bowels get clogged and I can't shit. When that happens I got to get my free healthcare so I can get unclogged and get back to making my steaming fresh art."
"I like to stick my dick in shit. I fuck things, anything, knots in trees, chipmunk holes, car mufflers, broken windows, couch cushions, all sorts of things. Sometimes my dick gets stuck, it gets cuts and lacerations and other damage that has to get fixed. Since I'm on the sex offender registry I can't get a job but I'm a citizen too so I have the right to free healthcare."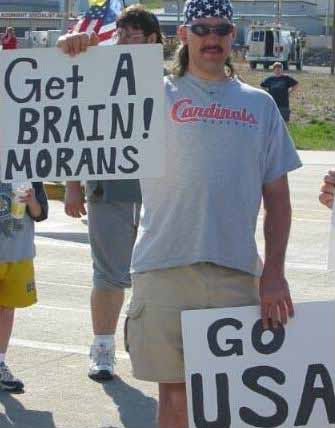 "I spend my whole day doing charitable stuff. Like in this photo, I'm advocating staying in school, getting an education, not being a moran, and getting a brain. Go USA! I'm a citizen and I'm doing good by telling kids to not be morans, why shouldn't I get healthcare just because this ain't a "job."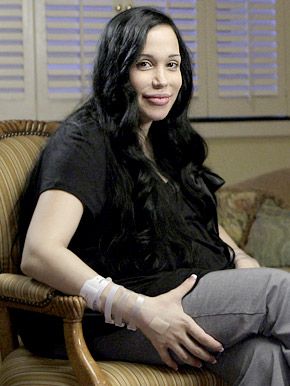 "I had eggs that needed to be used before they spoiled. I don't have a job because I'm slightly retarded and I don't have a husband to get a job and take care of me or my kids for the same reason. I should have the right to do what I want because they're my eggs. My babies are all fucked up and sick cause people say I have no business having kids but it's not their business. I have the right to have as many kids as I want and they're going to need to get healthcare so I need Obamacare."
"We don't have jobs because we don't want jobs. We shouldn't have to work if we don't want to! We spend all of our assistance checks on shitty tattoos and shittier cigarettes and the shittiest food we can find, that doesn't leave anything for healthcare when we get sick. Doctor says we gonna get cancer someday from the cigarettes and we're going to need a lot of healthcare when we do. We think Obamacare is our right and it needs passed as soon as possible."
"Aaalalala! Allaaaah hu akbar! Die filthy American dogs! Islam will rule the west, your blood will be spilled! I can't get a job because I'm both illegal and I blow shit up! I've blown up my last two employers for being Infidel dogs! You must give me healthcare because you are racist and anti-islamic, pro-zionist pigs who oppress the religion of peace! Behead those who insult Islam! We're peaceful, Islam is a peaceful religion and if you don't give us free healthcare we'll blow up your buildings and kill your citizens. When I beat my wife for not giving me more children, or not walking a full ten feet behind me, or showing a strand of hair, she has to go to the hospital and get fixed so I can rape her when she refuses sex because she is my property in the eyes of the great Allah! Mohammad is his prophet, peace be upon him! You must give me healthcare you infidel! I want my Obamacare so I can continue to be a healthy Jihadi warrior for Islam!"
Is that not convincing that we need Obamacare? It breaks my heart to see that these fine, upstanding citizens, cannot get the care they need. Every American has the RIGHT to free healthcare even if they don't work an actual job. I work a job but I hate money. I hope to give up at least 1/2, maybe even 2/3 of my paycheck to provide healthcare so these citizens can continue being productive and generally awesome. I'm willing to actually give up all of my money for this great cause.
To me, these trucks represent America, they represent us, the citizens who have jobs. The people on back represent those of us who are less fortunate and can't get the care they need. We're strong, we have strong backs like these trucks. We can carry the less fortunate. We'll pile them on our backs and carry them with us to prosperity. There's plenty of room for everybody if we can just find it in our hearts to pay extortionate... I mean reasonable taxes to help them exercise their right to receive healthcare equivalent to what we get. As you can see, there's plenty of room for everybody so hop on! Lets do our part to support Obamacare!
"I'm coming, I'm coming, as soon as I can get across this damn border. Oh shit, I twisted my ankle, make room for me on the back of the truck!"